FIND YOUR ELEMENT WORKSHOP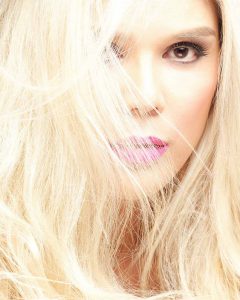 Topic: "Unmask Your True Self"
Leader: Tiffany Rossdale ( Fashion Model / Entrepreneur / DJ / Event Producer / PR & Social Media Influencer / VIP Nightlife Host / Account Executive)
Date:  Oct. 24th (Wed.), 2018
Time: 7:30pm-9pm
Tuition: 4,000yen

We've all heard it before. Live your values. Be true to yourself. Don't seek approval or appreciation by everyone.
Just 3 years ago, on my Facebook, I would post things like this, which represented who I was:
Dear Haters,
I'm sorry that your life sucks and my life is so blessed… wait no I'm not, get your own life and stay the f*ck out of mine… have a nice day.
True to myself. Check. Didn't seek approval or appreciation by anyone. Check.
Then, I met The One. We were madly in love, he moved to Tokyo, and everything was heavenly. Shortly after, I decided to reveal myself completely to him. No secrets. After all, isn't that what we are meant to do?
He said nothing, and everything seemed normal. But then, he disappeared. Completely.
Did I make a huge mistake for making myself vulnerable? This incident got me started on my current journey to better understand myself and my relationship with the world. I dove into self-help books, meditation, exercises and opened myself up to other opportunities. I stopped drinking and decided to say good-bye to my nightlife – the only life I'd known until then. I changed, and now I post things like this on my Facebook:
A positive attitude brings much gratitude! Think positive, Be positive, Speak positive and stay positive. Do it every day and do it big.
If you feel like you have external pressures which prevent you from unmasking yourselves, it's time to stop. There are no excuses: it's possible and it's the only way to go.


In my workshop, you will learn how to:
Take baby steps

Unmask yourself

Call upon support – lots of it.

Surrender

Enjoy and love your authentic self
<Twitter>   @DJTokyoHottie
<Instagram>   @tokyohottie
<Facebook> www.facebook.com/OfficialTiffanyRossdale/
<Website>   Omakase Tokyo Concierge Services ~ www.OmakaseTokyo.com
<Tokyo Fashionista>   www.facebook.com/TokyoFashionista