FIND YOUR ELEMENT WORKSHOP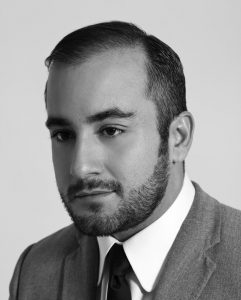 Topic: "The Little Prince Wisdom"
Leader: Juan Rabanal (NUMERO ONE CEO / Founder at Rabanal Group / TV-host & Journalist at El Reality Show)
Date:  Dec. 19th (Wed.), 2018
Time: 7:30pm-9pm
Tuition: 4,000yen
"And now here is my secret, a very simple secret: It is only with the heart that one can see rightly; what is essential is invisible to the eye." – Antoine de Saint-Exupéry
I've met The Little Prince again as an adult "by accident" as I was walking out of the hospital- after fighting a terminal disease that stripped me of every positivity I've ever had in my life… I was trying to find the strength to soldier on after a heartbreaking breakup.
The inspiring lessons and timeless story was just the reminder I needed at the time: what an incredibly important difference one little book can make in one's life. If it's been a while since you've read the story as it was for me, let me remind you the beautiful lessons in it that changed my life forever in the upcoming FYE Workshop.
In this workshop, you will learn how:  The Little Prince would tell you to hold on to your creativity, laugh more often, and sleep better.
Taking time for yourself is the key to happiness.
Reconnecting with our childhood creativity and to have the courage to explore.
And most important, to know how to choose with our hearts.