FIND YOUR ELEMENT WORKSHOP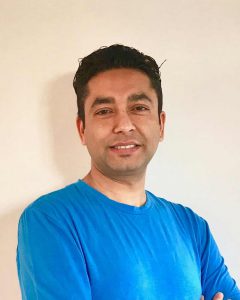 Topic: "Sacred Self Care"
Leader: Nirmal Raj Gyawali (President of Yoga Ashram Japan / Nirmal Yoga CEO & Founder / Pranayama, Ayurvedic Treatment, Ayurvedic Counselling, Teachers Training, Healing Instructor & Practitioner)
Date:  Oct. 10th (Wed.), 2018
Time: 7:30pm-9pm
Tuition: 4,000yen
In this busy life, we have a lot to think about, especially as life moves faster than ever with new technology. Our daily routine becomes busier and we need to focus even more on our work and other activities. It's not surprising that many of us feel stressed, because we cannot manage our lives smoothly amidst the hustle and bustle. Time is limited and our energy is finite: if finite energy must be used within our limited time, shouldn't we employ the wisdom to learn how to use it well?
In order to use our energy wisely, we need to focus our energy at specific moments in our lives and learn to use it well. This skill will be the answer to your success.
When I was child, I was told to focus and concentrate on my studies. Every time I wanted to concentrate, however, I felt sleepy. I didn't know how to concentrate, and no one taught me. Adults would simply just tell me to concentrate, and I now see that was the problem. We have the tendency to focus on other people instead of on ourselves, and finding a state of peace and balance is difficult due to the challenges we experience in our daily lives.
When I joined a yoga class for the first time and started to learn practical, applicable tips, I came to realize how to concentrate and be wise. Yoga, together with meditation, provides plenty of benefits that changes our mindset and helps us learn how to handle life with all its challenges. Breathing and meditation are the best ways for uniting and connecting our mind and heart in order to feel joy and peace from within. It is a way to lift our spirits up on our own, and it is truly empowering.
In this workshop, I will be sharing my life story and guiding you to learn some of the key ways on how to think and act in ways which will affect our sense of happiness through maintaining a focused mindset. All the tools I will share with you are based on my own experience, tried and tested after reading books and practicing these methods for 25 years.
This workshop aims to show you how to:
Clear our busy minds through various breathing methods

Reduce sensations of anxiety and pain by focusing the power of our mind to one "point".

Learn to become a wise person

Live the happy, confident, beautiful life that is your birthright