FIND YOUR ELEMENT WORKSHOP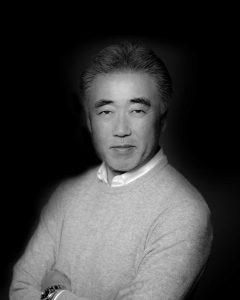 Topic: "How to Be the Difference"
Leader: Kiyotaka Fujii (Global Healthcare, Konica Minolta President / Ambry Genetics Chairman / Invicro Chairman / Ex-CEO of Louis Vuitton / Ex-CEO of SAP Japan / Author)
Date:  Nov. 7th (Wed.), 2018
Time: 7:30pm-9pm
Tuition: 4,000yen
In my work as a CEO of multiple global companies including Louis Vuitton and SAP, I have seen four kinds of people – those who understand without explanation, those who understand with explanation, those who don't understand even with explanation and those who think/know they understand and refuse explanation. You can imagine who succeed in life and those who don't.
Though it would be ideal to be naturally gifted, anyone can learn to acquire basic principles in order to be the difference if one can remember that no one knows everything. There is always room for growth, and there is not one way to get to your goal. But you must bear in mind some basic principles in order to be extraordinary.
Contrary to what people may think, my family was not particularly wealthy nor "global." I was also not an expat despite working for many foreign companies, which meant that I had to pay for absolutely everything. But nothing stopped me: in fact, it thrills me to get out of my comfort zone and pursue my curiosity in areas which I am unfamiliar. After all, how else can I grow and learn about myself? How else could I have become "different"? If someone didn't start something new somewhere, how boring would this world be?
In my workshop, you will learn how to:
Create a baseline trust
Value the process to your goals
Laugh at and about yourself
Get rid of presumptions and biases
Employ curiosity in everything, with passion