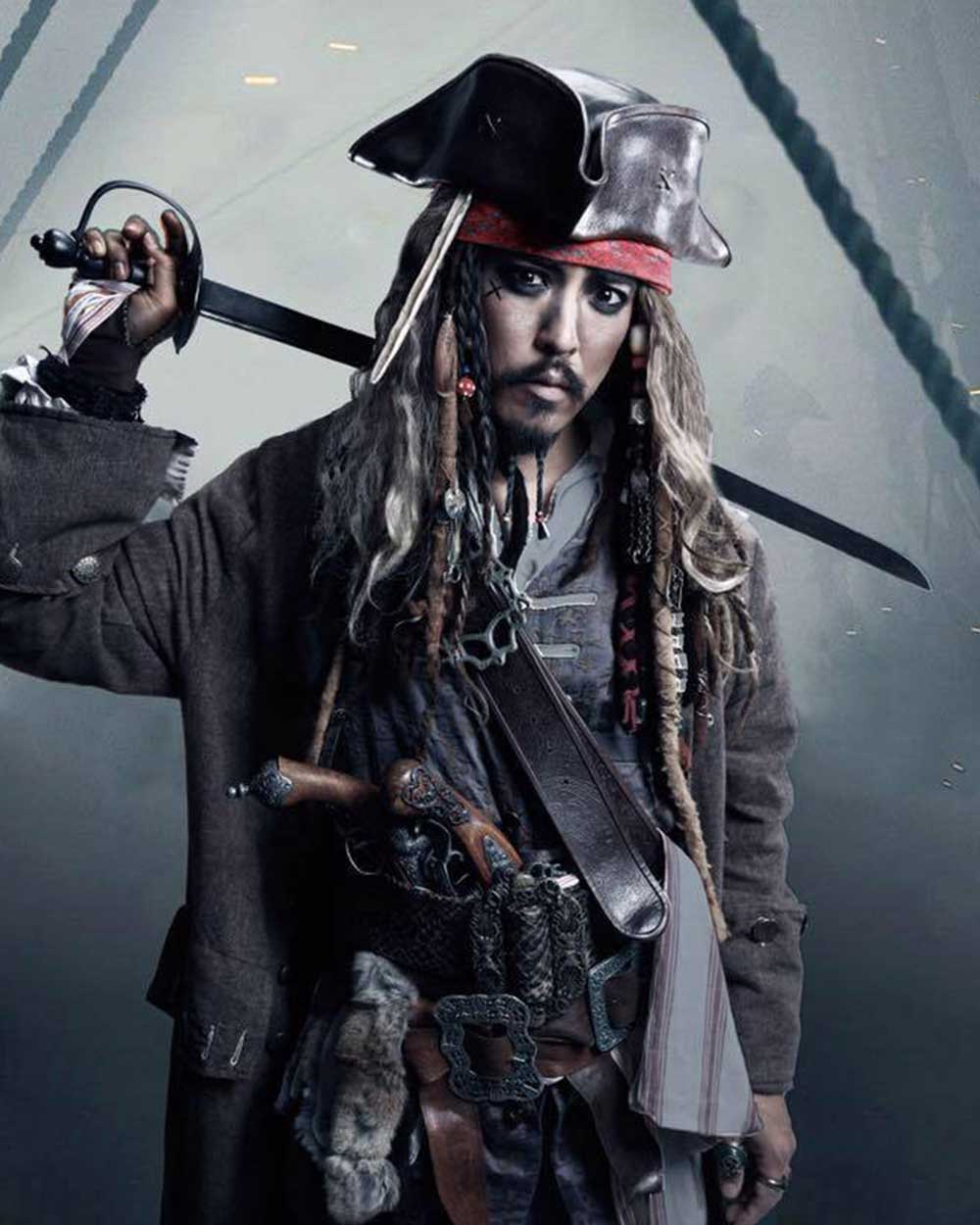 Takemi Tokumoto
Jack the Magician
Takemi Tokumoto was born and raised in Osaka. He attended elite schools all his life without deviating from social convention, being the "good boy that made his parents proud." He went to the University of Washington as an exchange student, and while there, he mastered the English language. After graduating, he joined SHARP and worked diligently because that was what he was supposed to do.
But then all that changed when the company went bankrupt and employees were laid off. Takemi took the opportunity to do something creative. He went to work for an advertising firm. It was during this time that he was asked to do some magic tricks at a corporate event as part of the entertainment.
He spent two months practicing in order to be as good as he can. He also thought of an idea to make it more fun — dressing up as Captain Jack Sparrow, the character from the "Pirates of the Caribbean" movies. His magic act was a huge success. Clients and company staff were overjoyed. Little did he know that his life would change forever.
Takemi felt a sense of fulfillment that he had never experienced before. He had never done anything like it before. He felt like his talent was recognized. He also felt a sense of acknowledgment for being successful in making others happy.
Soon after, he started to do magic shows part-time at bars in Shinjuku and private events. He became good enough that he was able to quit his corporate job and be a full-time pirate magician impersonating Captain Jack Sparrow. From there on, wonderful things began to unfold.
In 2017, he interviewed Johnny Depp himself and other actors from "Pirates of the Caribbean: Dead Men Tell No Tales" at the movie's Japan premier. The interview was aired on a national TV show. The same year, he appeared at an event in China with Kevin McNally (one of the pirate characters in the movie) and other Hollywood actors. Takemi's performance was broadcast on the Internet and had 5.5 million viewers.
Takemi entertains at events, parties, trade shows, restaurants, TV and radio shows. He also does magic shows at hospitals and various institutions on a volunteer basis.
Projects
11/21/2018:

How to Be a Pirate