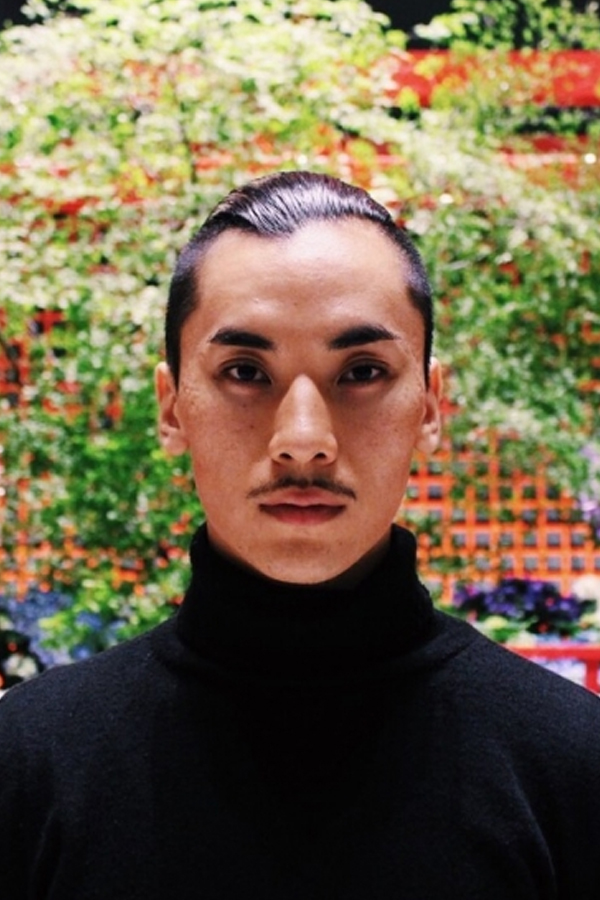 Sh0h
Sh0h was born in 1993 in Tokyo, Japan. Before his birth, Sh0h's father became very ill and his family was told by his doctors that he will not live to see his unborn son's face. But as luck would have it, Sh0h's father miraculously overcame his illness and was able to meet baby Sh0h and watch him grow. However, merely 8 years later, he was told he had just one year to live – at most. At this time, Sh0h's family began many fundraising activities with the help of their friends and the community for over 6 months and managed to raise enough to send not only his father but the entire family to go the U.S. for the necessary transplant to save his life. Experiencing death so close to him all throughout his childhood, Sh0h quickly learned and understood how important life is while seeing the frailty of it. This key experience was what designated him to become the Sh0h as we know it – Carpe Dieming and encourages others to do the same through his living example. Sh0h has been obsessed with beatboxing and breakdancing ever since he "happened to" watch a TV show about street dance around midnight, while he was studying hard for his high school exam. He saw a male dancer who was breakdancing and beatboxing at the same time which marks a big shift in Sh0h's soon-to- follow life path. With many hours of practice and dedication, mostly learned from YouTube and his original style, Sh0h quickly distinguished himself as one of the best human beatboxers around known for his flow, groove, melody, rhythm and uniqueness. While still in his teens, Sh0h performed in the guest beatbox showcase and at various music festivals. He was already performing guest showcases at international competitions and appearing in many commercials during his teens, including the popular morning TV show "Sukkiri!!" on NTV, events such as Summer Sonic, which is one of the largest outdoor music festivals in Japan.
In 2011, he became a national beatbox team champion with his crew "FOLK:LORE" – the first beatbox crew in history to be #1 in Japan twice – and went to the 3rd World Beatbox Championship in Berlin the following year.
Unfortunately, some sponsors of the World Championship terminated the team events, but the organizer decided to keep the solo battle competition. This misfortune led to most of the teams who flew in from every country to go home, but FOLK:LORE was there to stay – its video got more than 2 million views on YouTube.
In 2014, our youngest FYE Leader, Sh0h, won the Japan Beatbox Solo Championship. In the same year, he met Travis Payne, a choreographer of Michael Jackson and signed with his agency, "TRAVIS PAYNE PRODUCTIONS" and started making originals with his beatbox sounds.
The following year, Sh0h represented Japan, performing in Germany at the 4th World Beatbox Battle Championship in Berlin, making a name for himself worldwide and placing # 16 – top among all Asian competitors.
Not confined to a single genre or format, Sh0h's activities beyond live performances and events include media appearances in TV, magazines, radio and other media, such as modeling and producing. Earning the recognition of Travis Payne, the legendary
choreographer who worked with Michael Jackson and directed his documentary, "This Is It" Sh0h is currently represented by Travis Payne Productions. At just 24, Sh0h represents the cutting edge of the new generation of Japanese artists.
"I want to win the Grammy Awards and become the most famous Japanese person in the world with my beatbox," says the young man known to many as the Human Disco. He pursues this dream to this day through exclusive beatbox performances in various shows and events, definitely spreading happiness and much more all around.
< Official Site >
http://www.empireartists.jp/artists.php?id=68328
< Official Blog – STAYSELFISH >
https://ameblo.jp/sh0h/
< Commercials >
MAC x VOGUE GIRL
https://youtu.be/Txwx7-bB6qo
H>FRACTAL
https://youtu.be/trEhhiqB9I8
< Youtube >
https://www.youtube.com/watch?v=Bu8xAFsIpIA
https://www.youtube.com/watch?v=bf7hfbPsySw
https://www.youtube.com/watch?v=uJ3zr7Mnrr8&feature=youtu.be
https://m.youtube.com/channel/UCTb1_2zuuBwTQynBPW5AS7Q
https://m.youtube.com/playlist?list=PL7vDKUrwM5O7ndLkDUMQuhVKG03RpgX5G
< Teaser >
https://vimeo.com/149567995
<Instagram >
https://www.instagram.com/selfish0h/?hl=ja
< Facebook >
https://www.facebook.com/Sh0hHumanDisco/
Projects
10/18/2017:

"Shut Your Mouth and Move Your Ass"