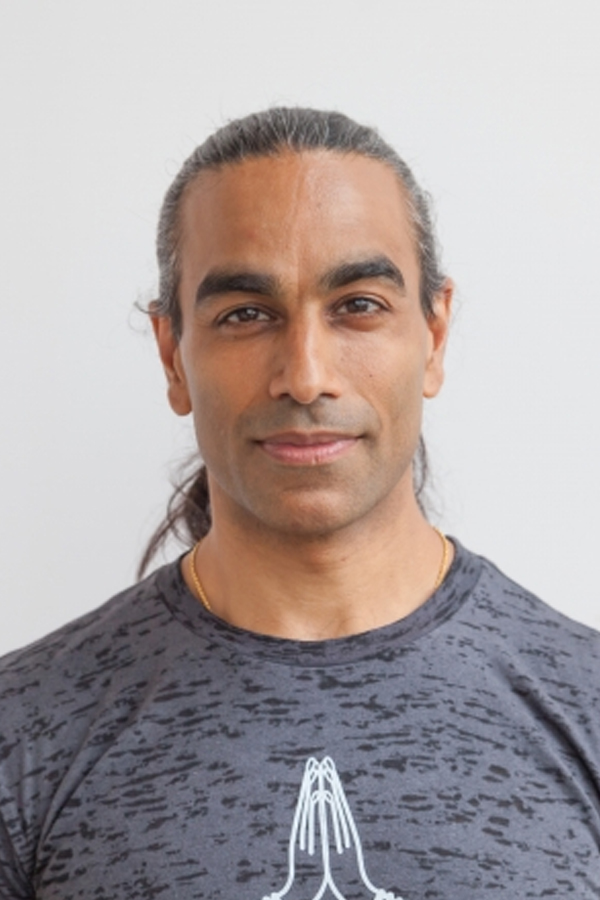 Maneesh Kalra
Maneesh Kalra was surrounded by melodic kirtans, devotional mantras, and the philosophy of yoga and the Bhagavad Gita since early childhood and found his passion for yoga as a young adult. Under the tutelage of various prominent teachers in Asia, he developed a devotion for Ashtanga (the eight limbs of yoga) and the healing powers of yogasana (poses) and pranayama (breathing). On the other hand, Maneesh, also holds a BSc Honors in Pharmacology and has graduated from the Richard Ivey School of Business in London, Canada with an MBA in Finance. He spent the next five years with Goldman Sachs in Asia, as a VP of Finance in Tokyo, and later, as an Executive Director and head of the Corporate Treasury department for non-Japan Asia-based out of Hong Kong. However, his passion for yoga grew so intensely that by 2006, it compelled him to leave the frenzied rat race of the corporate world behind and instead, pursue full-time yoga studies in Mysore, India. While there, Maneesh was able to dive into the study of various school of asana, pranayama, Ayurveda, Sanskrit, and the intimate relations
between them. These variegated yoga experiences have taught him to appreciate how the tools of asana, pranayama and beyond can help all of us cultivate a higher level of awareness in ourselves. His hope is to share these tools which he acquired to help us all learn to cultivate a higher level of awareness within ourselves. Maneesh loves to share how these tools can help us cope with the pitfalls and challenges in our modern-day lives: e.g. asanas can be used therapeutically in rebalancing the body to create a healthy alignment, how increased awareness and self-reflection can help us go beyond our conditioning and improve how we see and relate with others and the world around us. Above all, he has been profoundly influenced by world-renowned teachers such as Chuck Miller, Maty Ezraty, and Chad Hamrin. They have inspired and guided him to further deepen his interest in the therapeutic aspects of yoga, the power of the breath (often linked to the vital energy – prana), and the ultimate spiritual goals of yoga – the search for the Truth.
Maneesh has over 20 years of experience working with small and medium-sized companies serving a variety of roles including advising on international strategy, new business development, marketing, capital planning, liquidity management and fund raising. He currently advises companies in the cosmetics, environmental technology, transportation, and the health & wellness industries as they develop business plans, raise funds and venture into international markets.
<Links to Interviews, Classes, and more>
http://www.nb-h.jp/yoga/
https://blog.yogaglo.com/2016/08/yoga-gives- back-we- are-all- one/
Yoga Gives Back http://yogagivesback.org/blog/2013/08/welcome-maneesh- kalra-ygb- ambassador-based- tokyo-japan
Chapati Productions https://www.facebook.com/chapatiproductions/
www.nvus.com
Projects
10/11/2017:

"The Power to Un-condition Yourself : The Yogic Journey to Freedom"