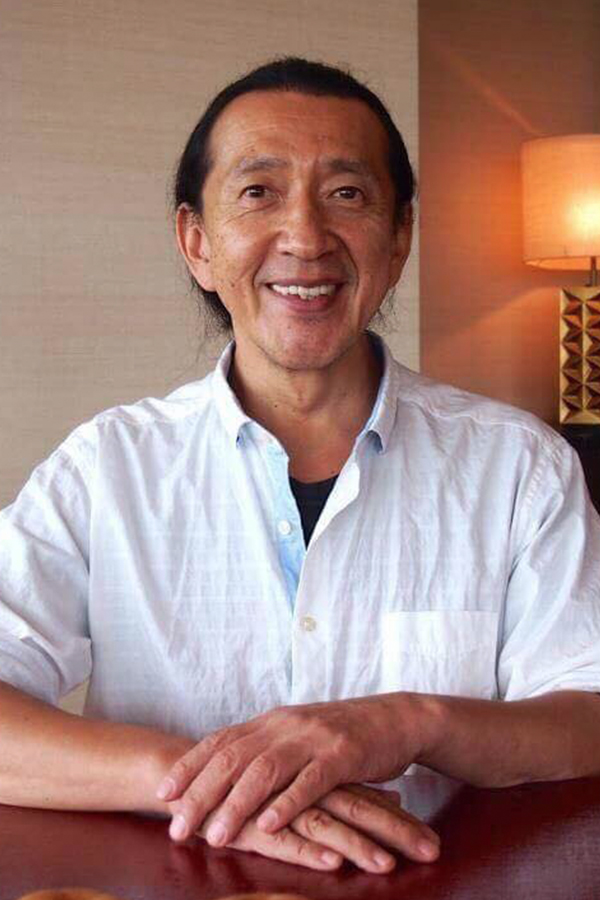 Ken Harakuma
Ken was born in Tokyo. After graduating from Nihon University College of Letters with a Bachelor's Degree of Social Sciences in Sociology, he traveled to the USA. One year and a half in Los Angeles, California he majored in a business department at Cypress College. Afterwards, he studied Chinese at the National Normal University across the Republic of China (Taiwan).
In 1985, having traveled for 22 years worldwide, he trained for horse riding and went on doing a bit of soul-searching for a year. In 1991, he climbed Uhurupiku of Africa's highest peak Kilimanjaro. In 1993, Russia, he did cross-country skiing and on foot reached the North Pole.
Ken established the International Yoga Center in the year after. Around that time too, he got a special license from the Chinese government to master the Yang Tai Chi in Beijing, while engaging in the establishment of an outdoor enterprise training place for I WILL NOT COMPLAIN INTERNATIONAL Management.
Furthermore, Ken established Stress Busters in 1997 that aims to develop and instruct health programs against stress for companies. In 1998, he acquired a therapy qualification of old Thai massage at Bangkok Wat Pho Temple in Thailand. He also became Director of the International Holistic Therapy Association. He delights in the practical experiences yoga brings to one's life, making it more meaningful, and in teaching all about it.
He's had ten years of annual trips to Mysore, India, to study directly with Pattabhi Jois, an Indian yoga teacher and Sanskrit scholar who developed and popularized the vinyāsa style of yoga referred to as Ashtanga Yoga from 1998. It was in India where he had two more certifications: the Iyengar Yoga Certification with BKS Iyenger, and the Ashtanga Yoga Certification with Sri K Pattabhi Jois.
Ken is the first Japanese teacher authorized by Sri K. Pattabhi Jois to teach the Ashtanga Vinyasa method. He supervised the translation (into Japanese) of Surya Namaskar, Yoga Mala by Sri K. Pattabhi Jois, Ashtanga Yoga by Lino Miele and wrote "The Spirit of Ashtanga Yoga" (in Japanese).
Aside from all these, Ken enjoyed surfing for over 40 years, riding training, corporate management, as well as having a first class, small ship pilot license, cookiper license, Shaolin Kempo first stages, Reiki therapy master qualifications, and ancient timer-surge therapist qualifications. With all these, he continues his life's work with the theme of energy.
< Websites >
Projects
05/03/2018:

Cultivating Habits of Happiness