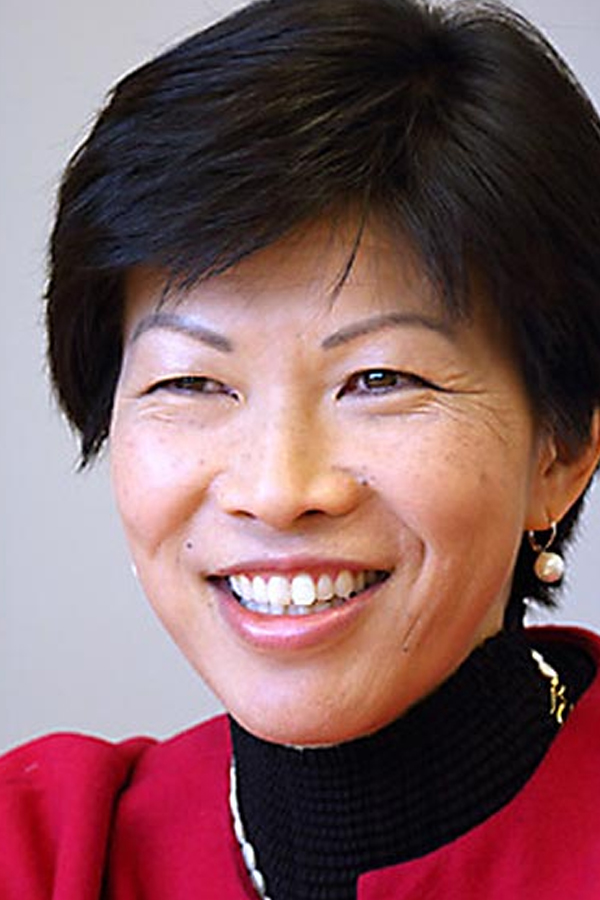 Kathy Matsui
BA in Social Studies, Harvard University; MA, Johns Hopkins University. Formerly: Researcher, Kobe University; with Export-Import Bank of Japan, Washington DC; Chief Japan Strategist, Barclays de Zoete Wedd Securities. 1994, joined Goldman Sachs: 1998, Managing Director; 2000, Partner; concurrently, Chief Japan Equity Strategist and Head, Economics, Commodities and Strategy Research, Asia. Member of the Board: Asian University for Women Support Foundation; Trustees, American School in Japan. Member: Asia Management and Firmwide Diversity Committees, Goldman Sachs; Keizai Doyukai; Advisory Council, Japan Society Fund against Breast Cancer.
Kathy's parents were Japanese Christians who immigrated from Nara Prefecture in Japan to the United States in the early 1960s. She was born in California in 1965, where her parents ran a commercial flower nursey in Salinas Valley. Growing up, she worked in the family business while attending school and taking Japanese classes on Saturdays.
Kathy earned degrees in social studies from Harvard University and international affairs from Johns Hopkins University. In 1986 she visited Japan for the first time—two years on a Rotary scholarship at the International Christian University in Tokyo. Before this, she had only a weak command of the Japanese language. Kathy joined the Japan Strategy team of Barclays de Zoete Wedd Securities in spring 1990, just after the Japanese bubble economy peaked. She joined Goldman Sachs Japan in 1994, where she became managing director in 1998 and the first female partner there in 2000.
In August 1999, Kathy published a report in which she coined the term "womenomics," in which she argues increasing the participation of women in the workforce as a better solution to Japan's economic stagnation than increasing immigration or the birthrate. At the time, 56.7% of working-age women participated in the workforce in Japan, where women's status and opportunities have ranked low compared to most other nations. She likened such low participation to "running a marathon with one leg."
In 2001, Kathy was diagnosed with breast cancer. She returned to California for chemotherapy and recuperation. She returned to Goldman Sachs eight months later.
In 2006, the Bangladeshi-American lawyer Muktadir Kamal Ahmad convinced Kathy to become involved with Asian University for Women, a liberal arts college opened in 2008 in Bangladesh to increase women's education in Asia where education rates for women remain low. Kathy has promoted investment in the university from Japanese companies, arguing, "Educating women in developing countries is probably the highest return on one's investment yen or dollar."
Japanese Prime Minister Shinzo Abe incorporated Matsui's womenomics research into his Abenomics economic reforms announced in 2012. On 1 January 2015, she was appointed a vice chair of Goldman Sachs Japan.
The magazine Institutional Investor named her the No. 1 stock market forecaster for Japan in 2000, 2001, and 2006, and the Wall Street Journal chose her in 2007 as one of "10 Women to Watch in Asia."
Kathy is married to a FYE speaker/ top economist, Jesper Koll, and is the mother of a son and daughter.
<Articles>
<Book>
「子供にマネーゲームを教えてはいけない」(講談社+α新書) "Don't Teach the Money Game to Children"
Projects
03/29/2017:

"Celebrating and Embracing Womanhood"