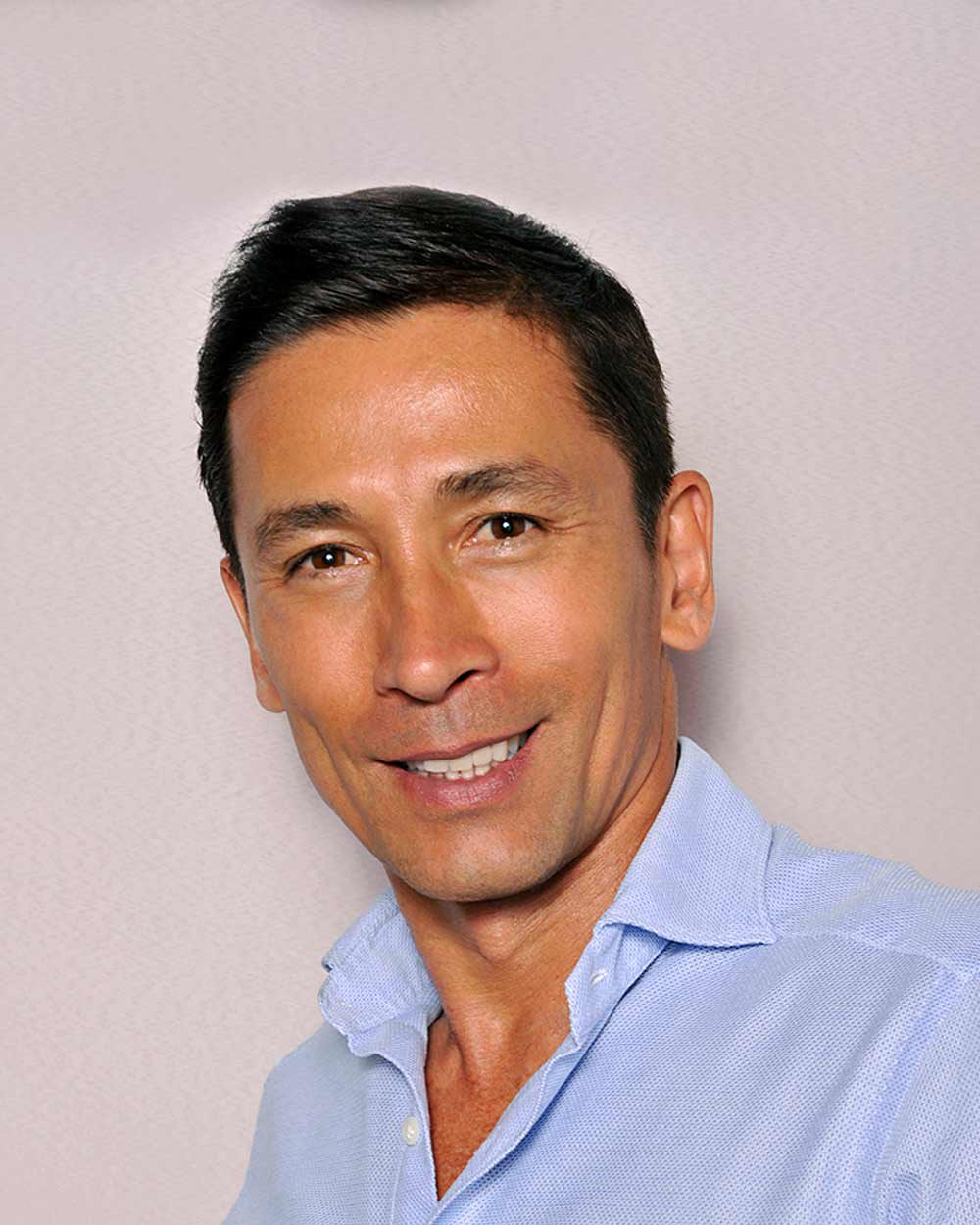 Dr. August Hergesheimer
August was born in 1962 in Inawashiro, Fukushima prefecture, to an American father and a Japanese mother. He grew up in Yokohama and San Diego. August became interested in anti-ageing when he was a pre-medical student at San Diego State University. He returned to Japan to help start his first business at age 25, selling US-manufactured filtration products. After selling this company in 1996, he moved to Honolulu, Hawaii, where his interest in nutrition and anti-ageing were rekindled. His family then moved to Auckland, New Zealand, where he began studying natural farming methods. After studying under various tutors of anti-ageing, nutritional science and organic farming, August returned to academic education to receive his Ph. D in Nutritional Science. Concurrently, he founded Abios in 2006, a company dedicated to manufacturing health and skincare products using only the cleanest purely natural ingredients. Dr. Hergesheimer is also an active participant in several philanthropies including Room to Read, Save the Children, UNICEF, Save Minamisoma Project, and Playground for Hope.

In addition to being a business owner and operator, a lecturer, and an author of 12 books, August is the proud father of 5 children (ages 18-30) and shares his time monthly between his residence in New Zealand and business in Japan. 
< Official Site >
< Official Blog >
< SNS >
https://www.facebook.com/AugustHergesheimer/
https://www.instagram.com/augusth21/
< Books (in Japanese) >
<FYE Workshop Trailers>
"Let Food Be Thy Medicine" ('17 Fall Season with participants' feedback)
https://www.youtube.com/watch?v=ppHCoF4_pdg
"Look & Feel Younger in 30 Days" ('17 Spring Season with participant's feedback)
https://www.youtube.com/watch?v=U2vdb_rmmPc
"WTF Can I Eat?!" ('16 Fall Season)
https://www.youtube.com/watch?v=gVgg5wZN8gY
Abios supports:
https://www.facebook.com/SaveMinamisomaProject/
Projects
07/06/2016:

"Feel Great & Look Even Better"

11/16/2016:

"WTF Can I Eat?!"

03/15/2017:

"Look & Feel Younger in 30 Days"

11/15/2017:

"Let Food Be Thy Medicine"

03/21/2018:

Food: Friend or Foe?

09/14/2018:

Food Therapy: Heal Your Body & Mind