FIND YOUR ELEMENT WORKSHOP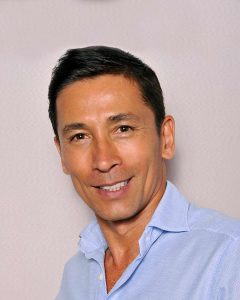 Topic: "Food Therapy: Heal Your Body & Mind"
Leader: August Hergesheimer (Ph.D, Nutritional Science / Anti-Ageing Specialist / Author / Abios Co., Ltd Founder & CEO / Whole Food Supplement Manufacturer / Personal Nutritional Counseling)
Date:  Nov. 14th (Wed.), 2018
Time: 7:30pm-9pm
Tuition: 4,000yen
Hippocrates' "Let food be thy medicine and medicine be thy food" has been my philosophy for many years. The importance of optimal nutrient consumption to prevent disease and accelerated ageing cannot be stressed enough, even more so for urbanites like us. After years of studying and experimentation with nutritional supplements and various diets, I discovered the many flaws with conventional dietary advice and academic nutritional science.
The basis to my philosophy is that we must deal with the actual root problems behind the many nagging symptoms of poor health and the advancing age. The root cause of our problems is an unclean inner body due to several key lifestyle factors, with air pollution as the chief culprit. As long as your inner body remains unclean and subject to daily injury from pollutants, you can never truly reach your optimal potential. My natural diet which I discovered in my early 40s helps you get clean, stay clean, and provides your body a chance to heal. The result is a more energetic and radiant you.
The ultimate benefit of following my diet goes far beyond great health and looking your best. I guarantee that you will regain your natural, youthful energy. And, with this bountiful energy, we can all accomplish so much more and live a more fulfilling, complete life and peace of mind. After all, isn't it the lack of energy that usually forces us to compromise our goals in life?
It is never too late. At any age, the human body wants to recover and be stronger. Just give yours that chance. Regain your natural, youthful energy and a healthy mind through consumption of correct food at correct times and be exactly the person you've always aspired to be.
"Effort alone is never enough. Effort applied with the correct knowledge provides results."
This workshop will show you:
The actual connection between what we eat and how we feel & look

10 worst foods

The truth on calories, cholesterol, oil, dairy products, and sugar

Simple "Ideal Meal" to bear in mind in and out of the house

How to make simple, effective changes for you and your family

How to stay motivated with a Cheat Day!